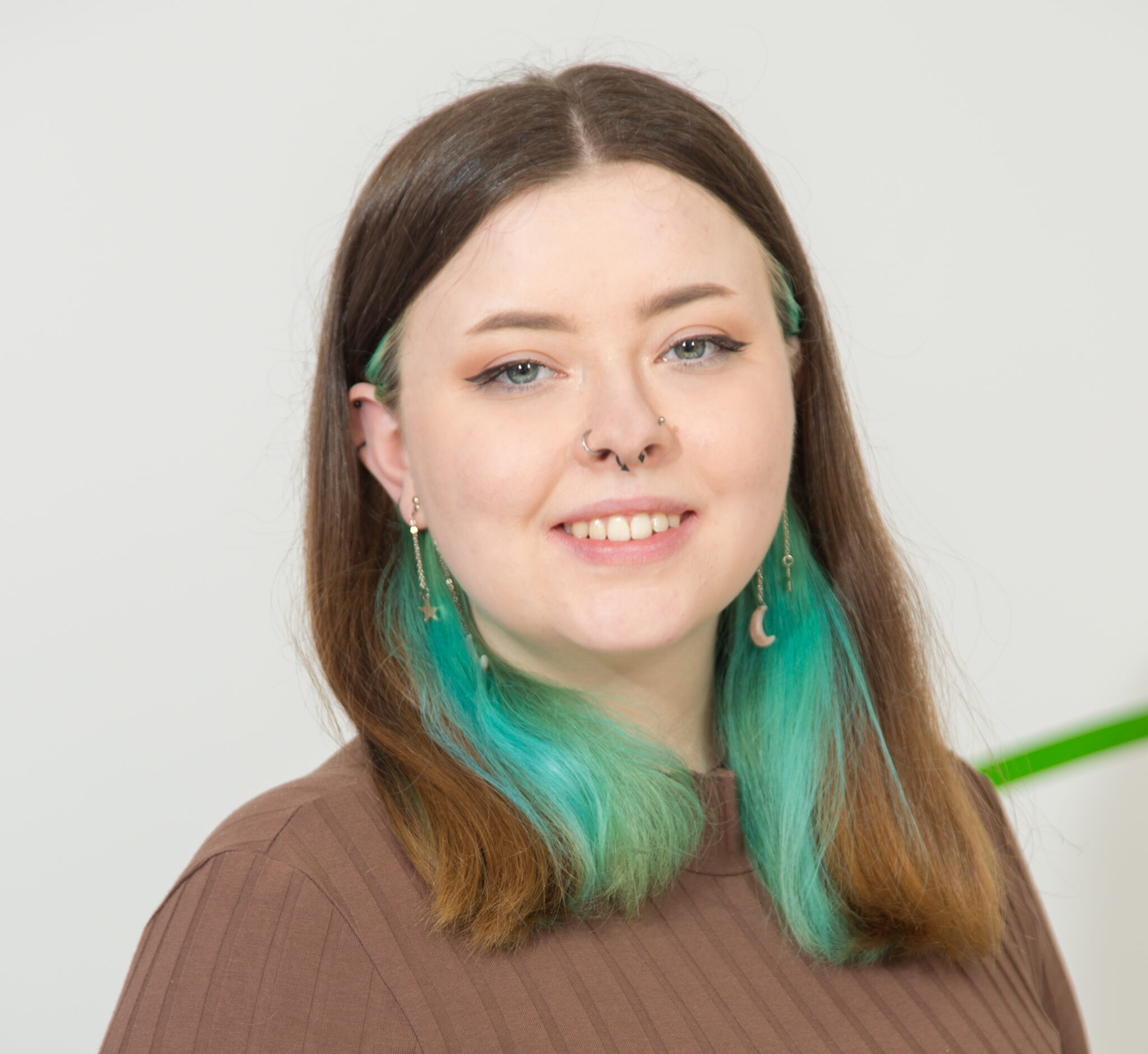 Molly has a keen interest in social media and web development which she utilises in her role as our Social Media and Marketing Manager.
She joined the team during the third lockdown, whilst we were all still working remotely. She initially joined on a work placement and then through the Kickstarter Scheme in March 2021.
Molly monitors our social feeds, looks into trending topics that relate to our content strategy and publishes our twice monthly newsletter. With a keen interest in media and podcasting, Molly produces and edits the Good Employer Podcast.
Molly enjoys listening to podcasts and working on her sewing and cross-stitch skills. She also enjoys reading and her favourite genre is horror.